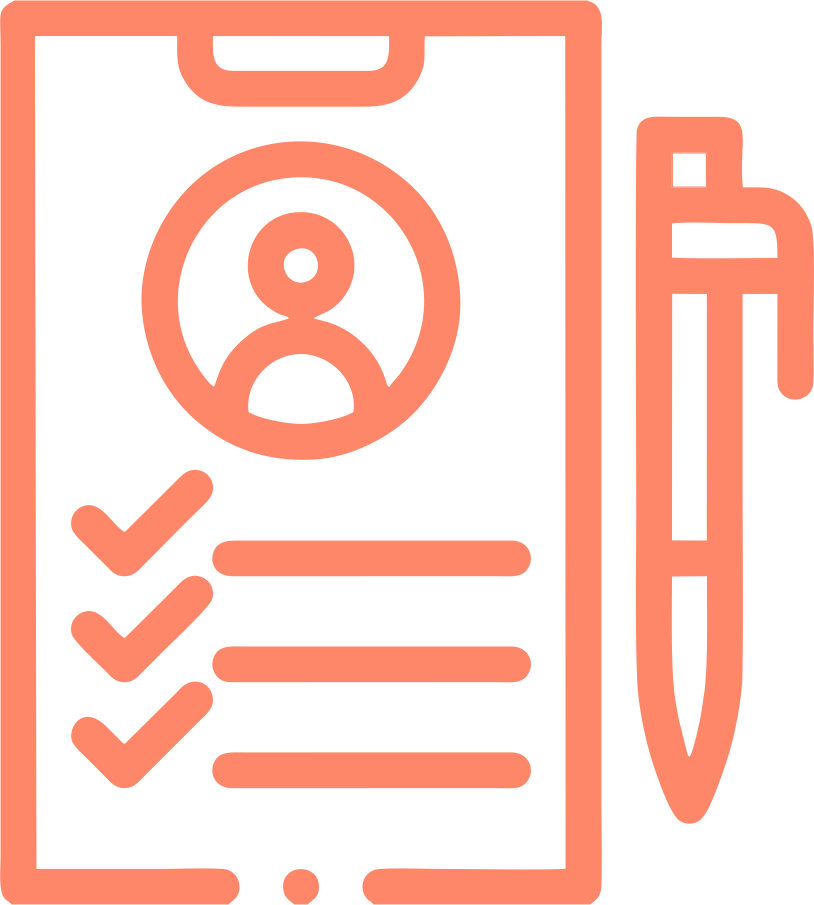 Before going to the enrollment application form link, please go over the FAQs and other details listed below to make sure that you have everything prepared to accomplish the application form. Click to toggle and view more information.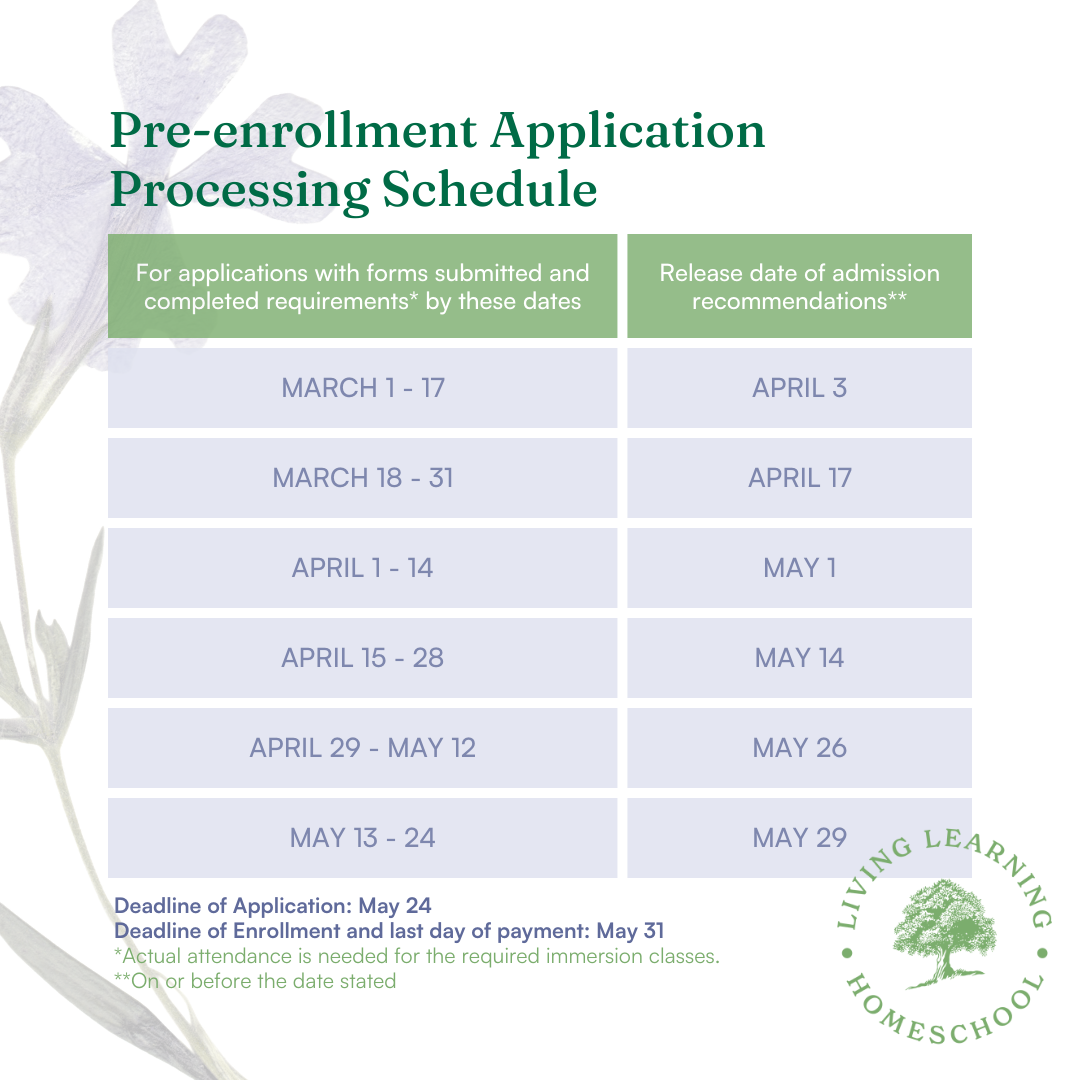 How should I upload the required documents?
Upload document fields in the form will only accept one file. Please convert multi-page documents or multi-images into pdf format. Example, if you have separate front and back images for the student report card, please combine these images into one pdf file. You may use online tools like smallpdf.com and the likes to create these pdfs.
File formats accepted:
Single file Images: jpg and png
Multi-pages or multi-images: pdf
Rename all files for upload, use underscore (_) characters instead of blanks/spaces
For Student files
[Student's Last Name]_[Student's Name]_[Required File].[file type]
Examples*:
delacruz_john_id-picture.jpg
delacruz_john_birth-certificate.jpg
delacruz_john_SF9_SY21-22.pdf
For other enrollment documents
[Parent's Surname_First Name]_[type of doc].[file type]
1) LLH-Parent Homeschooling Program Agreement
2) LLH Waiver of Enrollment Due to Incomplete Requirements SY 2022-2023 (if applicable)
Examples:
Santos_Vivian_HP_Agreement.pdf
Santos_Vivian_Waiver_Enrollment.pdf
Do not delete the appropriate filename extensions like *.pdf, *.jpg, *.png
Documents that require to be filled out and signed may be accomplished and signed digitally using PDF editing apps. You may also print and digitize (scanned flat) for upload. Single page images may be uploaded in jpg or png but multi-page images must be uploaded in pdf format only.
How do I verify my attendance to the required orientation and immersion classes?
LLH has required immersion classes for enrollment
LLH sent out Certificates of Attendance with certificate codes to your registered emails.
Please upload the certificate image/s as requested in the application form.
If you don't have your certificate yet, please request through our ticket system https://llhportal.com/tickets
Please download the Immersion Class Questionnaire here [LINK].
All NEW families are required to submit this to help us assess the learnings taken from our immersion classes. Please upload the pdf in the application form as requested.
Online Orientation
Please fill out the attendance log form found below the video on the Orientation page.
What are the Google Forms required?
Kindergarten ECCD (for incoming Kinder students only)
Google should send you a copy of your responses. Our application form will ask for the date that you have submitted your responses. You do not have to send us the ECCD manual and pdf guide. We just need the results submmitted via the Google form.
DepEd Survey (for all families, continuing and new)
Google should send you a copy of your responses. Our application form will ask for the date that you have submitted your responses.
How do I pay for the application fee?
LLH payments are fully integrated with DragonPay.
The application fee of P300 per student is automatically charged at the last section of the application form. You may choose your preferred payment gateway via DragonPay and proceed with the transaction. Make sure to follow through the steps from DragonPay and the gateway you chose. The system will automatically notify us for the status of your payment.
For more help with DragonPay, you may refer to this link https://www.dragonpay.ph/faq/how-do-i-pay/
What happens after submitting and paying the application fee?
You will receive a tracking link via email. You will see your application status as it goes through review and approval until payment is advised and you are officially enrolled. We may send you messages through that link and via email if we need more information or give considerations that need to be addressed.
Can I still edit the files I uploaded? How?
If the LLH Admissions Officer allows you to resolve issues in the information or documents you submitted for your student, you will receive login credentials to llhportal.com.
Enter your login details and click on the Student tab. Click on your student's name and update the profile. Navigate to the field that needs to be corrected, delete the old information/file and reenter/reupload the corrected info/file.
To edit the family information submitted, click on your profile icon on the dashboard to view your Family Profile. Click Update Profile to edit and reupload the corrected document.
What are the application statuses and what does each status mean?
You may view your tracking status by entering this url in your browser:
https://llhportal.com/enroll/tracking/[put the tracking code emailed to you here]
Under Review
Your submitted information and uploaded documents are received and under verification. Your application fee payment has been verified. Please wait for the next status update for instructions how to proceed.
For Resolution
There are information or document issues that need to be resolved. Please follow the instructions that appear with the status update sent. Check the instruction above on how to resolve or edit the information/files previously submitted.
Approved
Your submitted information and uploaded documents have been approved. Kindly wait for the status "For Payment" before proceeding to pay for the tuition.
For Fees Assessment
Your application and related school fees are currently under assessment. Kindly wait for the status "For Payment" before proceeding to pay for the tuition.
Cancelled
Your double/multiple entries for the same student are cleaned out. Only one application form with successful application fee payment is retained. Please check the login details sent to you to check the active application record.
Applications are also automatically cancelled when no payment has been received after the enrollment deadline.
For Payment
You may now pay for the tuition fee. Other additional fees are also available for payment.
If you have any issue or concern about billing and payments, please submit a ticket via our portal.
Please view separate section below for instructions on how to proceed with payment.
Enrolled
The LLH Registrar marks your application cleared and officially enrolled for SY23-24.
Conditionally Enrolled
The LLH Registrar marks your application cleared but with pending document submissions or considered with pending resolutions. Once submitted or resolved, the LLH Registrar will change the status to officially enrolled for SY 23-24
How to Proceed with "For Payment" Status
1) Please login to your account at https://llhportal.com/login
Login details were emailed to you by app@llhportal.com
2) Click on the "Billing" (1) – see image

3) Click "Student Billing" (2) – see image
4) Then click on the student name (3) – see image
5) Click on the box to put a check to add to the total amount payable at the lower portion.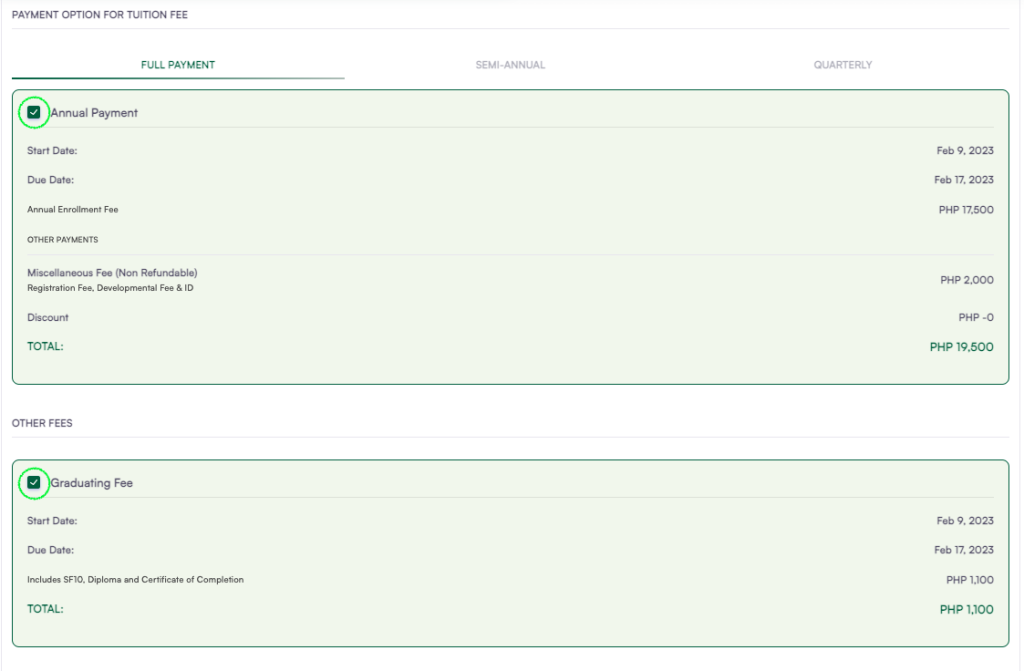 ​6) Click on the "Other Product & Services" to select which items you would like to prepay. This is optional.   
7) Click "Pay with Dragonpay" and follow the instructions given by Dragonpay.

More on Payments and DragonPay (Notes and Troubleshooting)
Enter YOUR (payer's) name, number and email as contact when asked by Dragonpay.

Can I combine my payments for multiple children in one Dragonpay payment link?
No – we are no longer giving custom payment links for multiple students. You may login per child and pay for the fees.
May I use credit card or Paypal?
Currently, not yet available.
My payment failed/My payment reference expired for the fee/s. What should I do?

You do  not need to redo your application. You may cancel the payment yourself and tick the checkbox for payment again.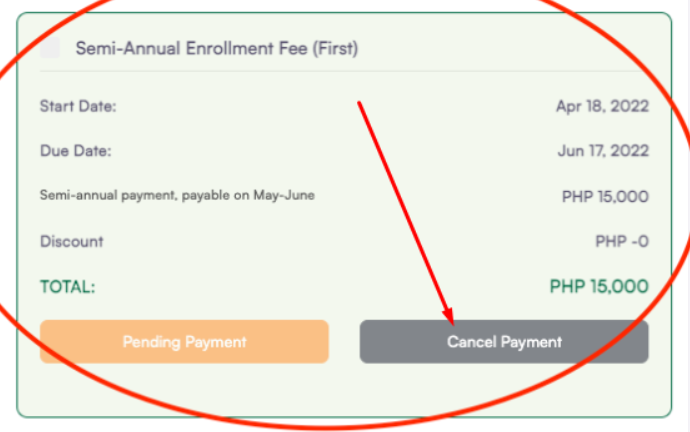 For other options for payment, please submit a "Billing Concern" ticket via https://llhportal.com/tickets and include the following details
Name of the student
Amount to pay
Payment for
Is there a cut-off time for payment transfers via Dragonpay?
Please note the times that Bank Transfer payments are received via Dragonpay:
BDO Online- 8 AM to 5 PM
BPI Online- 2 AM to 11:30 PM
Metrobank Online- 4 AM to 11 PM
Landbank ATM Online- 1 AM to 10 PM
RobinsonsBank Online – 12 AM to 11 PM
GCash – no cut-off
Important Notes
Please use one email only to transact with LLH. This will also serve as your unique user ID in the LLH Portal. Changing emails midway your application will cause delay and may entail you to repeat the process. Please make sure that the email is accurate and your inbox spaces are adequate. We will not be responsible for bouncing emails.
Please take the time to carefully review all the information and files you submitted. You may not be able to change them before we review the submission and update your status. Instructions on how to proceed will be sent per status update.
Please make sure all uploaded files are properly named to avoid delays in your application processing.
Denied applications forfeits the application fee.