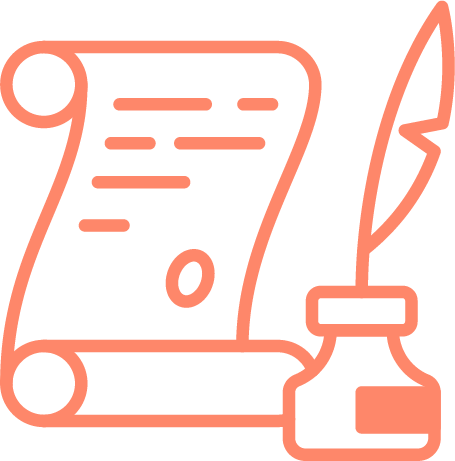 We are Living Learning Incorporated (LLI). As Living Learning Homeschool (LLH) and as the home education program provider of GCF International Christian School, our students receive DepEd Accreditation and homeschool accountability. It is our aim and focus to help our homeschooling families to fully experience and integrate a Charlotte Mason Education in their living learning and promote the Charlotte Mason method in the Philippines.
LLI Privacy Policy
This privacy policy has been compiled to better serve those who are concerned with how their information is being used by LLI. Please read our privacy policy carefully to get a clear understanding of how we collect, use, protect or otherwise handle your information in accordance with our online school system.LLI is committed to protect and respect the confidentiality and privacy of all data and information as required under the Data Privacy Act of 2012 (Republic Act No. 10173).
What personal data we collect and why we collect it
General Information/ Contact Forms from Guests and Visitors
When visitors fill out forms on the site, we collect data shown in the form, and also the visitor's IP address and browser user agent string to help spam detection. The recorded information is used primarily to help keep the site safe and secure. In addition, it may also be used for bug tracking, investigations relating to a security or data breach, and usage statistics.
Information for Student Application and Family Profile Forms from Registered Users
When registered users/applicants fill out the forms, we collect, among others: (a) Directory Information [name, email, contact details] (b) Personal Circumstances Data [family background, history, other relevant circumstances, previous schools information and records, employment records, medical records/reports] (c) Other written records, photographic, digital material [documents, images related to the requirements as support or proof of data submitted].To the extent permitted or required by law, we use the personal data submitted to (a) understand your homeschooling background particularly your knowledge of the Charlotte Mason Method – to clearly assess your family's needs for our support services; (b) evaluate applications for admission to LLH; (c) processing the confirmation of incoming or transfer students for enrollment for our partner school; (d) recording, generating, and maintaining student records and progress reports for DepEd requirements with our partner school.We will inform you should we require your consent for any other specific use of your personal data. We will not use your data for anything else without your prior consent.LLI will take necessary and appropriate steps to ensure data privacy and security but cannot guarantee the security of any information that is disclosed online. We expect our users to be careful and diligent in applying their own security measures like using strong passwords and securing their online accounts and not sharing information when they are dubious of the website, form, or email sender. When in doubt, please contact us directly. LLI will never ask for passwords or other account information that is irrelevant to the student's enrolment in LLH.
Cookies
If you fill a form on our site you may opt-in to saving your name, email address, etc. in cookies. These are for your convenience so that you do not have to fill in your details again when you fill another form. These cookies will last for one year.If you visit our login page, we will set a temporary cookie to determine if your browser accepts cookies. This cookie contains no personal data and is discarded when you close your browser.When you log in, we will also set up several cookies to save your login information. Login cookies last for two days. If you select "Remember Me", your login will persist for two weeks. If you log out of your account, the login cookies will be removed.
Who we share your data with
Only authorized LLI personnel have access to personal information collected. Your information is handled with due diligence and utmost confidentiality. LLI maintains the records and our partner school only gets information pertinent to those required by DepEd only. All information is stored in a database in accordance with government policies, rules, regulations, and guidelines.
How long we retain your data
For registered users, personal information provided and files uploaded are stored in their user profile. All users can see, edit, or delete their own personal information at any time (except for fields that are editable by LLI only – to preserve the integrity of the information). Users may seek the attention of LLI for errors in the information that needs to be corrected. All user information is visible only to the user him/herself and LLI. It cannot be viewed by or shared to other users. All data are updated every school year as needed and as the student and family continues to enroll with LLH. Paper and digital files are kept only for as long as necessary. When these files are no longer needed, we will securely destroy such information or permanently de-identify it.
What rights you have over your data
If you have an account on this site, you can request to receive an exported file of the personal data we hold about you, including any data you have provided to us. You have the right to ask for its correction, if found erroneous, or deletion on reasonable grounds. You may contact us through our contact form. You can also request that we erase all personal data we hold about you. This does not include any data we are obliged to keep for administrative, legal, or security purposes.
Our data privacy policy may be changed or updated occasionally to meet the requirements and standards. Therefore the users are encouraged to frequently visit this section in order to be updated about the changes on the website. Modifications will be effective on the day they are posted.